A pouffe is an indispensable element of any room. We offer a wide range of poufs using various technologies: Sako poufs in the shape of a "teardrop" otherwise known as sack poufs, ball-shaped poufs and upholstered poufs. The pouffes are ideal for use in a youth or children's room. They will find their place in the living room or even in a kindergarten or pub. Modern upholstered pouffes are made in various technologies. We offer a wide range of assortments in many designs, colours and shapes. From square poufs in many sizes to rollers. We use interesting designs based on the latest trends.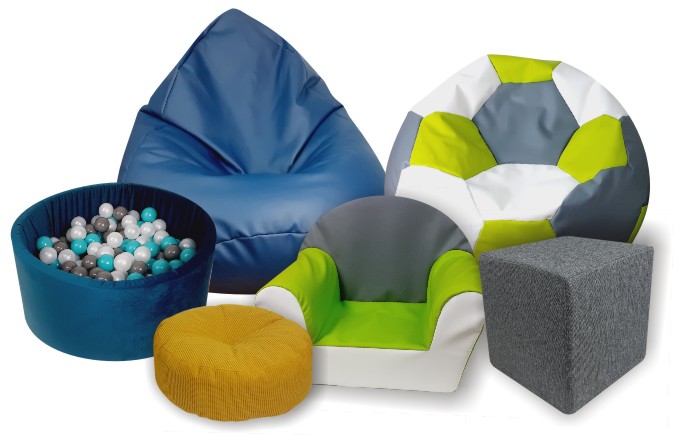 Roller pouffe

The colour and modern design of the pouffe means that the roller will blend perfectly into any space. It doesn't matter whether it's an entrance hall, living room, bedroom or youth room. It will look unique everywhere. It brings a sense of freedom and naturalness. The pouffe is stain-resistant, lightweight and easy to carry. The pouffe can be used as a seating pouffe, as a footstool or as a room decoration.

Out of a need for original and creative recreational toys, we make blocks from polyurethane foam, in a variety of sizes and many shapes. They stimulate children's imagination and support their motor coordination. Taking into account the safety of our children, the blocks are made of certified foam and certified fabric, easy to use. The blocks are lightweight and come in a full range of colours. They can be freely modularised. Ideal for kindergartens, playrooms, play areas in hotels or restaurants.