Gaskets for
profiles

roof


FROST company offers gaskets for roof profiles which prevent water, snow or other contaminants from entering. They are also used under flashings (roof ridges, wind braces, gutter drips). The gaskets we manufacture are shaped to match the profile of the metal sheet, both in the case of tiles and trapezoidal metal sheets.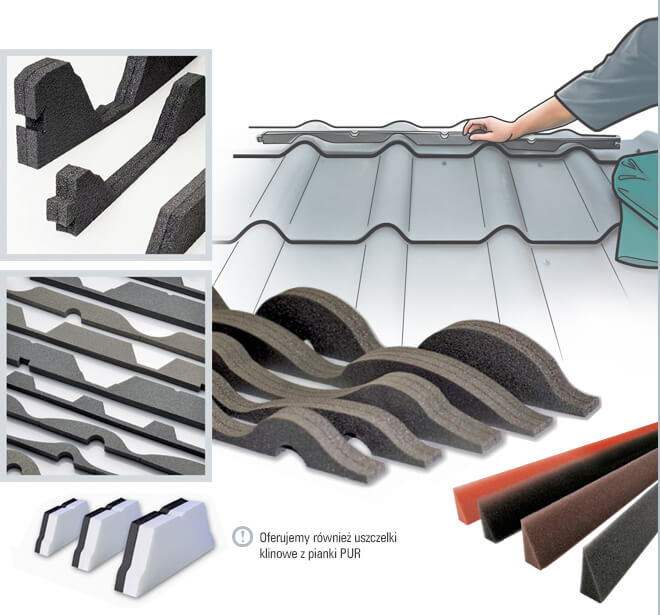 The gaskets are fitted with "locks" to connect them in long sections. Polyethylene gaskets are available for any tile or trapezoidal sheet design.
Our product protects roof coverings from birds, leaves and blowing snow in the ridge and gutter areas.
Profile gaskets are manufactured from cross-linked polyethylene, a material highly resistant to the adverse effects of weather conditions.
Due to the very low air permeability of polyethylene, the seals are provided with ventilation holes to ensure adequate air circulation under the roofing and to allow the drainage of the water vapour accumulated underneath.